ADTi RePacked Sony Alpha 24MP BASED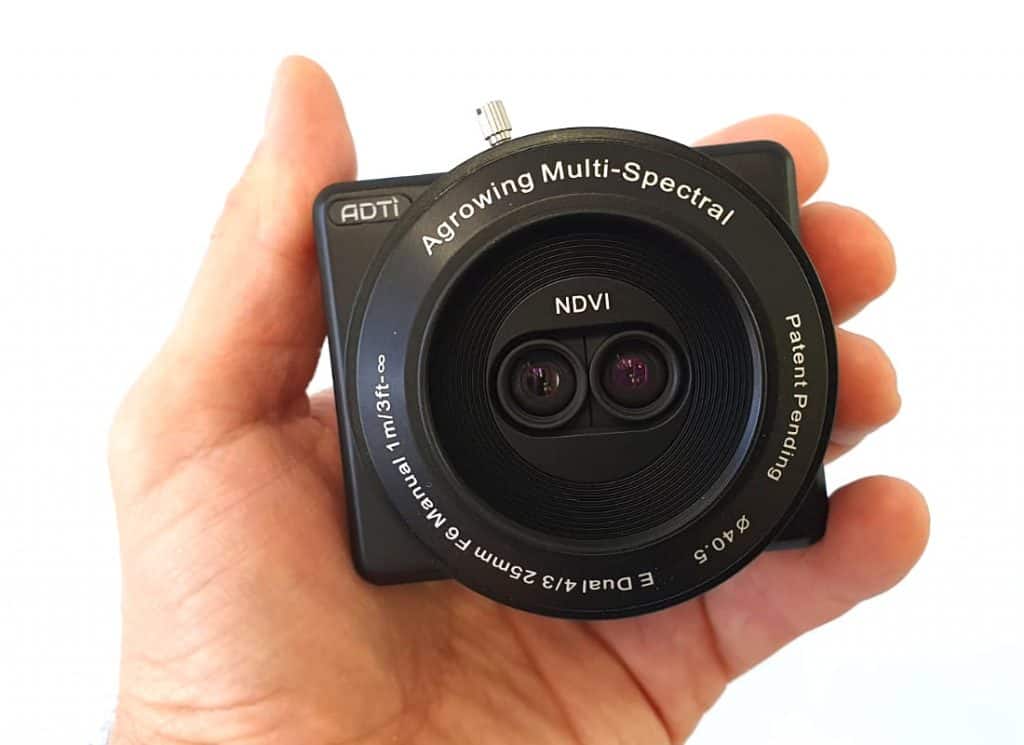 226gr including lens
10 Megapixel per Channel 
NDVI/Red-Edge lenses
5 Narrow Bands 
for APS-C E-Mount
Diagonal 45.90 Horizontal 35.0 Vertical 26.60
40nm wide
450;550;650;850nm NDVI lens
450;550;710;850nm Red-Edge lens
Lens weight: (assessment)
Total sensor weight including battery:
Agrowing's ADTi 24 mapper based sensor provides 10 Megapixels per band multispectral imagery of ultra dynamic range, With 1.7 cm per pixel. Agrowing's sensor provides incredibly detailed NDVI maps, which enable early detection of outlying/abnormal areas in the field.
Agrowing's MCU R 10 C based sensor provides mukltispectral imagery of sub 0.5 mm per pixel from 3 m altitude. Such detailed multispectral imagery enables implementing AI techniques for isolation, classification and identification of irregularities like Blight, Alternaria, Colorado Beetle and the like.