61MP RGB - 7.5MPx14 MULTISPECTRAL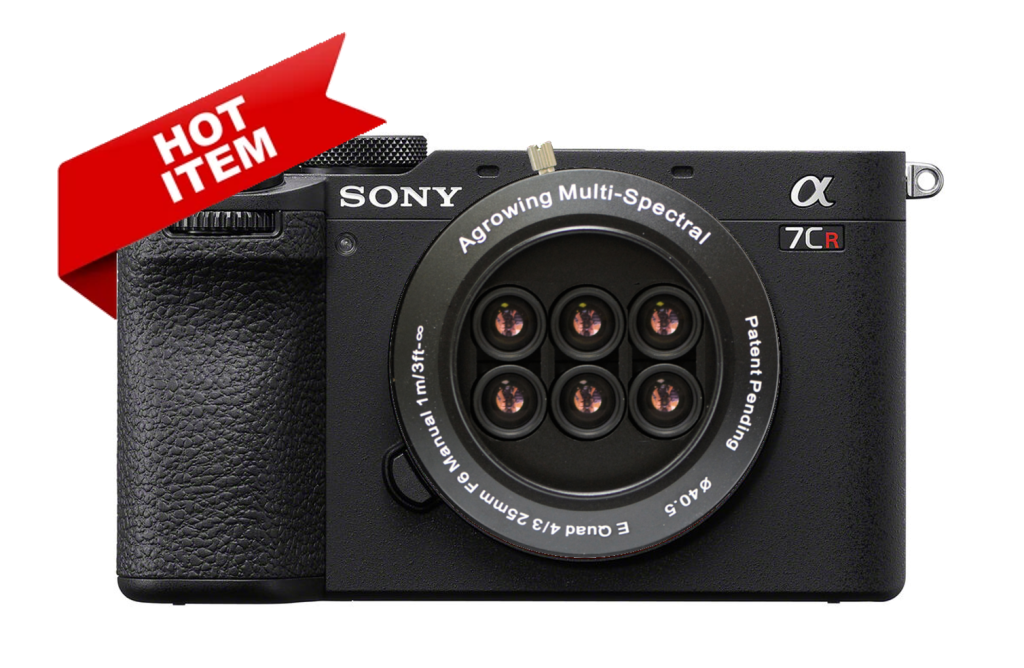 7.5 Megapixel per band 
NDVI/Red-Edge 
14 Narrow Bands 
for Full-Frame Sony E-Mount
7.5 Megapixel per band
The best multispectral sensor for research!
Sextuple lens single mount
Diagonal 45.90 Horizontal 35.0 Vertical 26.60
30nm wide


405;430;450;490
525;550;560;570
630;650;686;710
735;850
* customized for best performance
Lens weight: (assessment)
Total sensor weight including battery:
605 gr (including lens and battery)
Agrowing's patented design enables having 14 cusomized narrow bands, including 6 red bands, offering the best possible multispectral solution in the market.
Agrowing's multi-lens in a single mount, overcomes synchronization issues. The use of a single industry leading CMOS sensor combined with a mechanical shutter, secures un-compromised quality of the acquired imagery..