ADTi quad for Matrice 300
THE AWARD WINNING SENSOR - REPACKED
Designed for DJI M300 PSDK
Based on ADTI's Surveyor Max 61S 
(repacked Sony A7RivA camera body)
<800 g. complete (body; lens; gimbal)
242 g. camera body
182 g. Quad lens
10 Narrow Bands 
for Full-Frame E-Mount
8 Megapixel per band with 42MP FF sensor
12 Megapixel per band with 61MP FF sensor.
Dual purpose: Can be used also as a standard RGB mapping camera with a clip-in IR-cut filter.
For additional details click on ADTi's logo on the left.
Diagonal 45.90 Horizontal 35.0 Vertical 26.60
Multi Spectral Chroma Bands

30nm 20nm and 15nm* wide
405;430;450;550
560;570;650;685
710;850

* customized for best performance
Total sensor weight including lens
Agrowing's Alpha 7Rxxx based sensor has two resolution versions. The A7Riv based sensor is of 12 Megapixels per band, while the A7Rii/iii based sensor is of 8 Megapixels per band.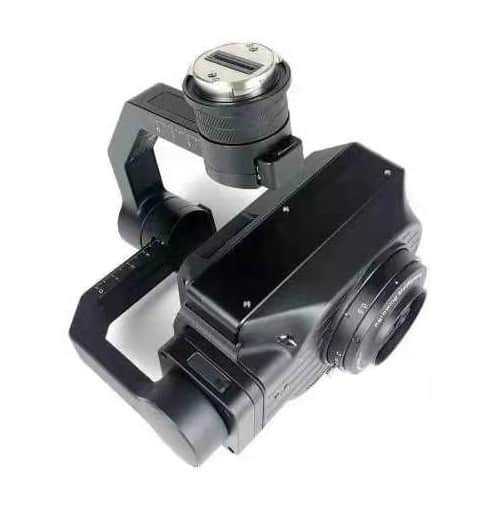 Agrowing's 12MP per band Quad Kits incvlude cleaning tools and also a IR-Cut 615nm filter, which enables using the camera as a standard Alpha 7Rxxx camera with any Sony FF compatible lens.